24/7 Emergency Response Available. Oahu Island-Wide Service!
Water Damage Restoration
Water damage can be insidious and gradual, and even something as simple as a leaky pipe can cause irrevocable damage to your home or office if left unchecked. When you notice the first signs of water damage, it is imperative that you take fast, decisive action. To achieve the best results in moisture removal, drying, and total water damage restoration, you must seek assistance within 48 hours. 
At Rescue One Restoration, we have the skill and expertise to repair immediate problems and mitigate long-term effects. Our Rapid Structural Drying Technology will ensure that your home or business will be back to normal in a matter of hours. Do not hesitate to contact us for Ewa Beach water damage restoration services — delays can lead to extensive repairs that will cost you more money and time. 
Fire Damage Restoration
Fires can cause significant damage to both commercial and residential properties, capable of burning down structures and important possessions in a matter of minutes. It can be overwhelming to see your property in shambles after a fire, but our experienced team can help. 
After the authorities have determined that the building is safe, we can begin the fire damage restoration process. We can handle everything from soot removal to smoke damage restoration to water damage restoration and furniture and textile deodorizing. With the assistance of our professional Ewa Beach fire damage restoration services, your property will be back to normal before you know it.
*Information Continued Below*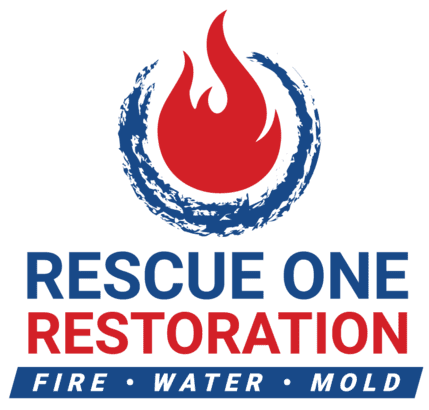 Request Service / Get An Estimate
Flood Damage Restoration
Floods are sudden and powerful, and the harm they cause is more severe than other forms of water damage. Unlike a leaking roof or a broken pipe, floodwater can bring raw sewage into a building, making clean-up more hazardous. If your property has been flooded, call us at Rescue One Restoration for immediate flood damage restoration services. 
Our skilled team has the training and equipment to safely handle any floodwater, sewage, or sludge, which often contain dangerous bacteria and debris. We make use of specialized water detection instruments and sensors to locate and address any hidden damage, in order to provide a complete flood restoration service. With our assistance, you will not have to worry about any health risks, rusted pipes, or mold growth as a result of flooding.
Mold Removal Services
The presence of mold on your property can pose a risk to the health of everyone inside it. When you see signs of mold, the best course of action is to call experts that understand the proper procedure for mold removal. If you attempt to perform mold remediation by yourself, you may only succeed in covering it up and creating a worse problem by adding chemicals from sprays or paints. 
Our team at Rescue One Restoration can quickly eliminate mold with our treatment process and prevent it from contaminating other areas of your property. As Ewa Beach's foremost mold removal experts, we use proven equipment and techniques that we have tried and tested over the years.
Reconstruction Services
When your home or workplace is subject to truly catastrophic damage, you will want the services of a company you can depend on from start to finish. Instead of going through multiple contractors like plumbers, carpenters, water extractors, handymen, and construction companies just to restore your property to normalcy, all you need is Rescue One Restoration services. 
We can take care of everything from water extraction, fire remediation, debris removal, and even full-home reconstruction. Many Ewa Beach locals have chosen our services because of our dedication to quality and reliability.
Call us at (808) 745-1608 to learn more about our services. We can take your call and offer emergency assistance at any time — 24 hours a day, seven days a week!