Honolulu, Hawaii Water, Fire & Mold Damage Restoration Services
Are you horrified by the level of destruction that fire, water, or mold damage has caused to your house or business? It might be difficult to rebuild your home once it has been damaged. Fortunately, Rescue One Restoration offers professional damage restoration services to Honolulu residents.
Rescue One Restoration's dependable, trained service staff have the cleaning and restoration expertise you require to get your life back in order quickly. Allow our extensive range of services, skills, and knowledge to meet all your restoration demands. You'll immediately see why clients in Honolulu prefer Rescue One Restoration.
Contact us today at (808) 745-1608 to learn more about our Honolulu damage restoration services. We are ready to answer your call and provide emergency assistance 24/7!
24/7 Emergency Response Available. Oahu Island-Wide Service!
About Honolulu's #1 Damage Restoration Service Company
Leaking water damage is gradual and extensive, and it can cause irreversible harm to valuable items, especially if immediate assistance is delayed for more than 48 hours. When dampness penetrates something valuable, some measures can be performed right away to minimize the long-term impact. Moisture reduction, drying, and total water damage mitigation all require quick, deliberate action.
We provide the speed and expertise you need to minimize the damage and restore your house or business as quickly as possible. We have the training, knowledge, and gear to deal with any water damage, from bathroom leaks to natural disasters. 
Don't let needless delays cost you time, money, and the need for substantial repairs. Call Rescue One Restoration for Honolulu water damage restoration services right away!
*Information Continued Below*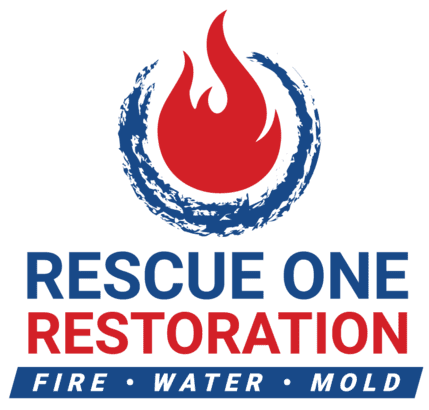 Request Service / Get An Estimate
Fires can cause significant damage to your house or workplace. Your property will most certainly suffer not just smoke and fire damage but also substantial flooding and water damage as a result of the firefighting operations.
When the authorities determine the property is safe, the fire damage restoration process starts. Proper fire restoration deals with heat, smoke, and water damage.
Rescue One Restoration's specialists have professional Honolulu fire damage restoration skills and expertise to swiftly clean up and restore your property to its original state. They can also eliminate the lingering stink of smoke and thoroughly clean soot from carpets and upholstery.
Flood damage, unlike usual water damage from a roof leak or a busted pipe, frequently involves raw sewage, making the cleanup process more difficult. Flooding can bring more than water damage and health hazards; it can also lead to corroded pipes and mold development. 
If your home floods, call a flood damage restoration professional like Rescue One Restoration as soon as possible to reduce the impact and securely drain the floodwater. Our flood damage restoration professionals have the skills and equipment to effectively handle flood water and sewage, containing hazardous microorganisms and waste. 
We employ water detection devices and sensors to locate and correct invisible flood damage issues as a component of the restoration procedure. You can trust our water damage restoration professionals to do a thorough job.
Mold removal is best left to qualified professionals who know what they're doing. You want to get rid of the mold, not hide it. Mold can spread to other parts of the property if it is not carefully removed. Spraying a chemical or masking the mold with paint can frequently result in more severe issues.
Our tried-and-true mold removal technique will get your home or business back on track in no time. As mold removal professionals, we employ the most advanced methods and equipment available, as well as methodical best practices that we've developed over time.
When the unexpected happens to your home or business, you need a full-service, start-to-finish damage reconstruction and restoration company you can rely on. Rescue One Restoration has got your back, from removing and cleaning up debris to draining and drying water damage. We also offer a variety of reconstruction services, such as complete home reconstruction.
Our experts have the tools, know-how, and skills to rehabilitate your property to its former state. Many clients in Honolulu choose us for reconstruction services because of our commitment to quality and integrity.
To find out more about our services, call us at (808) 745-1608. We are also available to take your call and offer immediate assistance 24 hours a day, seven days a week!