24/7 Emergency Response Available. Oahu Island-Wide Service!
Your One-Stop Solution For Your Damage Restoration Needs
Rescue One Restoration is committed to giving you the fastest recovery from any property damage for a stress-free and relaxing environment. That is why we provide a one-stop solution to your needs, including the following:
Water Damage Restoration
Is your home flooded from heavy rain? Do you have a ruptured pipe or other plumbing problems? Skip the hassle and risk of fixing everything, and leave it to the experts! From thorough water damage assessment, water extraction, repair, to reconstruction, we offer complete Kaimuki water damage restoration services. With our Rapid Drying Technology, your property gets dry fast, which means you don't have to wait for days or weeks to feel safe and comfortable.
Fire Damage Restoration
A fire outbreak in your home or business is the last thing you want to encounter. But, it's better to have contingencies in case it happens. Rescue One Restoration is here to give you all-inclusive Kaimuki fire damage restoration services — from finding a place to stay, insurance claims, repairs, to full reconstructions. We check everything, including your walls, electric devices, and clothing, and retrieve as many items as we can. 
Flood Damage Restoration
Rescue One Restoration helps you reduce the risks from flood damage and restore your property. We also remove the water, assess the damage, and dispose of any items that can no longer be repaired. To ensure safety and optimal condition, we disinfect the whole area and completely dry and dehumidify the property.
*Information Continued Below*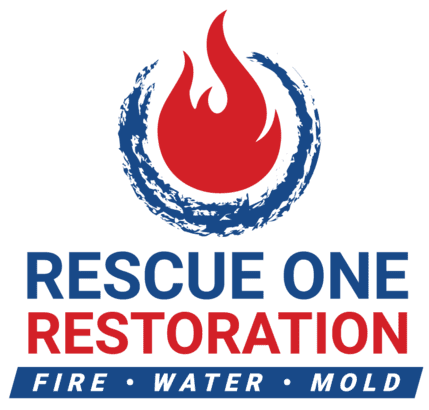 Request Service / Get An Estimate
Mold Removal Services
Mold can be found everywhere — from your roofs, walls, windows, to pipes. If neglected, it can cause various health problems, including asthma and respiratory illnesses. At Rescue One Restoration, we identify the source of your mold problems and design effective remediation plans. We seal leaks and cracks, clean contaminated areas, and use HEPA filters to control humidity levels and prevent mold from developing. With a detailed moisture management plan, we ensure long-term solutions against mold growth. 
Reconstruction Services
If you need a full reconstruction service, look no further than Rescue One Restoration! Whether you're suffering from water damage, mold formation, or fire damage, we offer full reconstruction services using cutting-edge tools and techniques.  
What Makes Rescue One Restoration Different?
If you're wondering what awaits you at a reliable Kaimuki damage restoration company like Rescue One Restoration, check out the following:  
24/7 emergency service: Emergencies are inevitable, and you don't know when they'll strike your home or business. That is why we're always on standby to address any property damage and help you recover in no time.
All-inclusive damage restoration services: From water extraction, mitigation, repairs, lodging assistance, and insurance documentation, to full reconstruction, we take care of all your damage restoration needs.

 

Highly experienced team: Rescue One Restoration houses the most competent licensed professionals with the right skills, knowledge, and tools to restore your property from disasters.
100% customer satisfaction: Since 1986, we've been offering damage restoration services to happy clients, including Kaimuki homeowners and business owners. We simply never stop until you're fully satisfied with our service.
Kaimuki's Best Damage Restoration Services
While dealing with different kinds of damages like floods and fires can be exhausting, you don't have to go down that route. Rescue One Restoration will effectively address all these problems for you!
Call us today at (808) 745-1608 or you may submit your inquiry through the form on this page and we'll quickly bring comfort and security back to your home!