24/7 Emergency Response Available. Oahu Island-Wide Service!
Water Damage Restoration
When you're faced with water damage, you need to act fast. There are several dangers associated with water leaks. These include damage to your home's structure or furniture, electrical hazards, and even mold growth.
You can rely on Rescue One Restoration to arrive immediately, armed with cutting-edge technology and the know-how to properly remove water from your home or business. To make sure your home is completely dried and done right, we keep an eye on the drying process. All kinds of water damage, from leaking pipes to floods, can be handled by our Haleiwa water damage restoration experts.
Fire Damage Restoration
When your most prized possessions are destroyed by fire, the consequences can be catastrophic. In the wake of this kind of tragedy, many people are left feeling wholly distraught and unable to respond. We're here to help you in coping with the repercussions of fire damage, along with how best to salvage as much as possible from your devastated property.
When a fire damages your Haleiwa, HI home or business, you can count on the experienced professionals at Rescue One Restoration to restore your property to its previous condition. They are also capable of eradicating lingering smoke odors and cleaning up soot from carpets and upholstered furniture. There is no job too big or too small for our Haleiwa fire damage restoration technicians, who are all highly trained, experienced, and compassionate.
*Information Continued Below*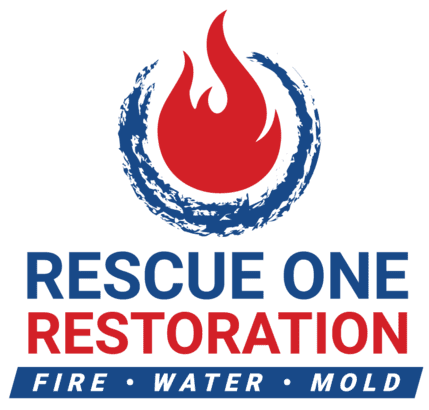 Request Service / Get An Estimate
Flood Damage Restoration
In contrast to the water damage caused by a burst pipe or roof leak, flood damage often includes sewage that complicates cleanup. Flooding can result in corroded pipes, mold formation, water damage, and even water-borne illnesses. Get help from a flood damage restoration service like Rescue One Restoration right away if your home or business has been affected by flooding.
Our flood damage restoration specialists have the experience and resources to handle muck and floodwater that carry pathogens and waste. We use water detection sensors and systems to find and fix hidden flood damage. You can trust our team to get the job done right!  
Mold Removal Services
The discovery of mold in your home should raise a red flag. Getting rid of it can be time-consuming, pricey, and risky to your health. You'll also have to put your everyday routine on hold for a while. When left untreated, mold will keep growing and spreading.
With the help of our mold removal process, you can quickly and easily regain control of your home or workplace. Because we've specialized in mold removal for so long, we have access to the most cutting-edge technology and methods available.
Reconstruction Services
Having a full-service damage restoration company at your fingertips when calamity hits is essential. Rescue One can take care of everything from removing wastewater to smoke damage cleanup. In addition, we provide a variety of reconstruction services, such as full-scale rebuilding.
Restoring your property to its former glory is simple when you hire our team. We are prepared to provide Haleiwa locals with the highest level of quality and reliability in our restoration services.
Let Rescue One Restoration Help You Regain Comfort In Your Life
Get your life back on track as soon as possible. Our experts at Rescue One Restoration are always learning new ways to help you quickly get back on your feet after a disaster.
Call us at (808) 745-1608 today to learn more about what we do. If you need immediate assistance, you can also get our help around the clock, seven days a week.