Honolulu, Hawaii Flood Damage Restoration Services
There are few things that can make a property owner feel more helpless than being at risk of external flooding and the potential damage it can cause. If your residence or commercial property is affected by a flood, it is important to call an expert in flood damage restoration services immediately.
At Rescue One Restoration, we have a professional team of experts who can help you recover your home from flood damage. You can call us any time — day or night, emergency or not — for the best experts in Hawaii when it comes to restoration services. Call us today at (808) 745-1608 for more information!
24/7 Emergency Response Available. Oahu Island-Wide Service!
If you're affected by a flood, place the stress on us. There's things that you can and cannot control. Take control of what you can – call us is the best thing you can do. 
Oahu Flood Damage Restoration Services
Flood Damage Restoration In The Immediate Aftermath
At the very moment your property is affected by floodwater, you need to move quickly to minimize the potential of lasting damage caused by the water.
A flood restoration service is the process of removing the water, decontaminating the area, and ensuring the place is safe for repairs.
There are a few steps you can take to minimize the risks after a flood:
*Information Continued Below*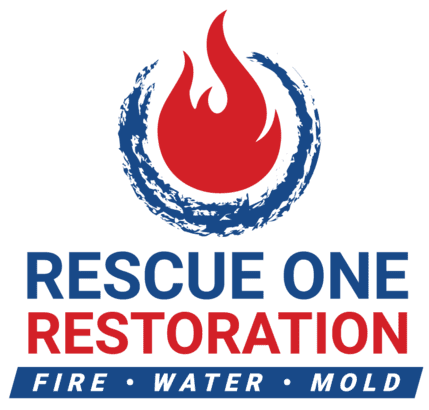 Request Service / Get An Estimate
Before the flood hits your area, if you have enough time, try and move your furniture and other valuable possessions from the ground. Doing so can reduce the chances of irreparable damage due to floodwaters.
Since there are numerous contaminants in floodwater, it is best to ensure that everyone leaves the area and seeks safe refuge elsewhere. Floodwater can be dangerous, and there is a high risk that it can cause you to become sick.
Once it is safe, try to turn off the gas and electricity you have on your property. By doing so, you can limit the risk of electric discharges or gas leaks going into the water.
Additionally, it is important that all flood damage restoration processes done on a structure after a flood are made by professionals. These people understand the damage that floodwater can bring and have the equipment to carry out a full repair and restoration.
Flood Damage Restoration Process
After the floodwaters have started to recede from the property, you should contact a professional clean-up team like Rescue One Restoration to start the flood damage restoration process.
Here are the steps we take to restore your property:
Remove any water and analyze the damage caused by the flood.
Safely remove and get rid of any contents and furnishings that cannot be repaired.
Disinfect and decontaminate the area to remove any possible chemical, biological, or environmental hazards due to the floodwater.
Assess the property for structural damage that can lead to potential hazards in the future.
We will completely dry and dehumidify your property to ensure that no residual water remains.
Bringing your property back to its original appearance and condition after a flood can be a long and hard process. With the help of a reputable and professional flood damage restoration company, you can bring your home or business up and running in no time.
Contact Rescue One Restoration at (808) 745-1608 for flood damage restoration services today!