Honolulu, Hawaii Residential & Commercial Water Damage Restoration Services
Rescue One Restoration is Oahu's #1 water damage restoration company.
Call (808) 745-1608 for an emergency response or to schedule an assessment and receive a free estimate. Or, you may submit your inquiry through the "Request Service" form, and someone from our team will contact you as soon as possible.
With R1, there's no need to hire and manage multiple companies to restore your home's water damage. We're an all-inclusive service that takes care of everything from beginning to end. From water extraction, repairs, reconstruction (if need be) to taking care of your insurance claim, our mission is to make it as stress-free for you as possible. 
24/7 Emergency Service Available. Oahu Island-Wide Service!
Our service to you begins here. Below you'll find more information about water damage, its restoration, and our process. We look forward to serving you! Mahalo!
About Our Water Damage Restoration Process
Honolulu Water Damage Repair Request
Upon contacting us for a water damage repair response, here's are a few questions we'll need to know:
Your First and Last Name

Your Property Street Address and Apartment Number (if applicable)

Your Phone Number

Landlord or Tenant contact information (if applicable)

The Water Source that Caused the Damage

Has the Water Source been Stopped or Fixed?

The Date and Time the damage has occurred

Are there any Residents on the Property with Health Conditions?

Are there any Pets on the Property?

Who's your Insurance Carrier? Have you contacted them?

Where can we park our vehicles?

Any other Information, Directions, Hazards, etc., that we may need to know to help better serve you?
More information continued below…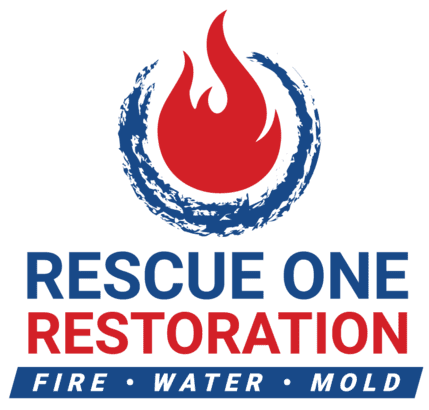 Request Service / Get An Estimate
What To During A Flooding Event or Water Damage Situation
Honolulu Water Damage Safety Precautions
Your trained and IICRC Certified Rescue One Restoration technicians will respond to your property loss properly to minimize damage and keep you and your family safe. 
Our response team can be at your property within 30 minutes in most locations on Oahu.
Prior to our arrival, here are a few safety precautions you can take and implement:
DON'T PANIC. It's normal to feel anxious and stressed during a time of disaster, no matter how severe it is. If you feel overwhelmed, leave the area and get some fresh air. Stay calm and remain safe. Your R1 team will be there soon to take the stress from you – that's their job.
DO NOT walk into any standing water as there may be an electrical shock hazard.
Be EXTREMELY cautious navigating any wet flooring as it's slippery. Slips and falls are the most common injuries in water damage events.
Stop the water source. If it's safe and you know where the water supply is coming from, shut off the valve. If that's not possible, shut off the main water supply line of your home. If you can't, or the hazards mentioned above are present, that's okay – stay in safety, we're on the way.
Eliminate Source Of Water Damage
The Rescue One Restoration team's first priority is to eliminate the water source causing flooding or water damage. Here are some common causes and sources of water damage: 
Plumbing Issues / Ruptured Pipes

Water Heater Problems

Kitchen Appliance Leaks

Bathroom Fixture Leaks

Failed Sump Pumps

Clogged Drains

Fire Protection Sprinklers

Fire Extinguishers

Severe Weather & Natural Disaster

Leaking Roofs

Etc.
Other than eliminating the cause of water damage or preventing further flooding, we'll assess and eliminate any other potential hazards to keep you safe and prevent further property damage. It may include:
Powering down electrical breakers

Roof tarp over and/or board-ups

Content pack-outs

Structural reinforcement

Etc.
Your R1 team will then proceed with the water extraction process utilizing our Rapid Drying Technology. This is where our technology excels from other Oahu extraction companies.
Where it takes other water extraction companies multiple days or even weeks to dry your property, our systems and processes take a fraction of that time.
That means your home will be back to normal (even better) faster!
We'll extract and dry your property thoroughly and properly. On the surface, your property may appear to be dry. But moisture can be lingering between or in areas you can't see, which exposes the risk of mold forming or further structural water damage to your home.
Our water extraction technology and processes eliminates all moisture from the affected areas.
Once our water extraction team has eliminated the inflicted areas' moisture, we'll thoroughly inspect the water damage to your property. This assessment includes structural water damage to your home, mold inspection, and other hazards caused by the water damage.
Repair and/or Reconstruction
With other companies, they'll extract the water and leave you to find your own repairman or construction company to repair the damages. Not with us. We take care of your home's restoration from beginning to end.
We are licensed contractors that will provide all repairs and reconstruction needed to restore your home.
From drywall repairs, painting, structural reconstruction to full home reconstructions – large or small, we take of them all.
Final Cleanup & Sanitation
Leaving your home restored and better than how it was is an axiom of ours.
Upon completion of your water damage restoration, we'll initiate our final cleanups and sanitation of your home.
We are licensed contractors that will provide all repairs and reconstruction needed to restore your home.
From drywall repairs, painting, structural reconstruction to full home reconstructions – large or small, we take of them all.
Insurance Claim Documentation & Reporting
We'll take care of all insurance documentation and communication with your insurance company for any claim reimbursement. With years of experience, we know the insurance claim process so that you don't have to stress.
We've put together Rescue One Restoration to provide you with as much of a stress-free process when restoring your home.
You have an experienced, licensed, complete, and competent team in R1 to get you through even the most disastrous scenarios that occur to your property.
Don't risk any more disaster by choosing another company.
Call us today at (808) 745-1608, and we'll be on our way to restoring your home and recover your life fast!
We look forward to serving you! Mahalo for choosing Rescue One Restoration!