24/7 Emergency Response Available. Oahu Island-Wide Service!
Hawaii Kai Water Damage Restoration
Water damage from a leaking pipe can be progressive and substantial, causing irrevocable damage to treasured possessions, especially if help is delayed for more than 48 hours. When wetness permeates something precious, take immediate action to reduce the long-term consequences. Moisture removal, drying, and complete water damage restoration all demand swift and deliberate action.
We have the experience and efficiency you need to mitigate the damage and get your home or company back to normal as soon as possible. From bathroom leaks to natural disasters, we have the expertise, understanding, and equipment to handle any water damage. Don't let unnecessarily long delays cost you time, money, and the demand for significant repairs. For Hawaii Kai water damage restoration services, contact Rescue One Restoration immediately!
Hawaii Kai Fire Damage Restoration
Fires can do a great deal of damage to your home or business. Due to fire fighting activities, your property will almost definitely be damaged not just by smoke and fire but also by flooding and water as a side effect of putting the fire out.
The fire damage restoration process begins once the authorities have determined that the property is safe. Heat, smoke, and water damage are all dealt with properly during fire restoration. The experts at Rescue One Restoration are Hawaii Kai fire damage restoration specialists with the ability to quickly clean up and restore your property to its former condition. They can also get rid of residual smoke odors and clear soot out of carpets and upholstery.
Flood Damage Restoration in Hawaii Kai
Unlike typical water damage from a roof leak or a burst pipe, flood damage often introduces raw sewage into affected buildings, making cleanup more challenging. Flooding can cause more than just water damage and health risks; it can also result in rusted pipes and mold growth. If your property experiences flooding, contact a flood damage repair company like Rescue One Restoration right away to minimize the damage and drain the floodwater safely.
*Information Continued Below*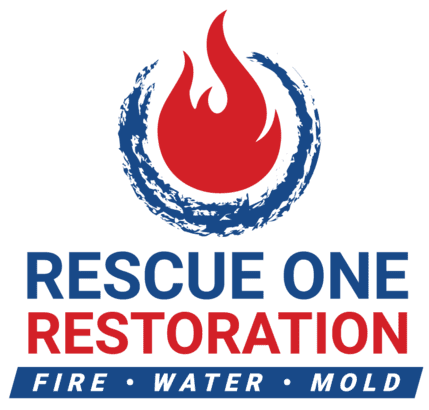 Request Service / Get An Estimate
Our flood damage restoration experts have the training and equipment needed to successfully address floodwater and sewage, including toxic bacteria and debris. As part of the restoration process, we use water detection systems and sensors to find and correct hidden flood damage problems. You can rely on our water damage restoration experts to execute a comprehensive service.
Mold Removal Services in Hawaii Kai
Mold removal is best left to trained professionals who are familiar with the process. Instead of hiding the mold, you want to eliminate it. If mold isn't treated correctly, it might spread to other areas of the property. Applying a chemical or paint over the mold can often lead to more severe problems.
Our tested and proven mold removal process will quickly restore order to your home or business. We use the most advanced technology and techniques available, as well as meticulous best practices that we've established through time as mold removal experts.
Hawaii Kai Reconstruction Services
You need a comprehensive, start-to-finish damage restoration company you can trust when something awful happens to your home or business. From debris removal and cleanup to water damage, drainage, and drying, Rescue One Restoration has you covered. We also provide a wide range of reconstruction services, including full-home reconstruction.
Our professionals have the materials, know-how, and expertise to restore your property to its original state. Due to our dedication to quality and reliability, many of our customers in Hawaii Kai rely on our restoration services.
Contact us at (808) 745-1608 to learn more about our services. We're also available 24/7 to accept your call and provide emergency assistance!