24/7 Emergency Response Available. Oahu Island-Wide Service!
Water Damage Restoration
Speed is of the essence when dealing with water damage. The risks posed by leaking water are numerous. Mold growth, electrical hazards, and structural damage are some potential outcomes.
Rescue One Restoration will respond quickly to your call, and we will arrive at your house or business prepared with the latest technology and expertise to dry everything out safely. We promise to monitor the entire process to ensure your home is thoroughly dried. Our Kapolei water damage restoration professionals are trained to deal with any type of water damage, including dripping faucets and flooding.
Fire Damage Restoration
A fire can be devastating, especially when your most valued possessions are lost. Many victims of such tragedies feel helpless and numb in the aftermath. With our assistance, you can deal with the aftereffects of the fire and save what you can from your home.
You can trust the skilled technicians at Rescue One Restoration to repair your Kapolei, HI residence or office after a devastating fire. They can remove soot from rugs, carpets, and upholstery and eliminate any remaining smoky odors. Our experts have extensive training, years of expertise, and compassion to handle any big or small problem.
We use a thorough safety checklist before leaving to ensure everyone is safe. We'll even assist you in filing and processing any necessary insurance claims, so you can get back to living your life. Our Kapolei fire damage restoration crew is the best in the business and has years of experience repairing and cleaning damaged properties. In case of a home emergency, you can reach us anytime.
*Information Continued Below*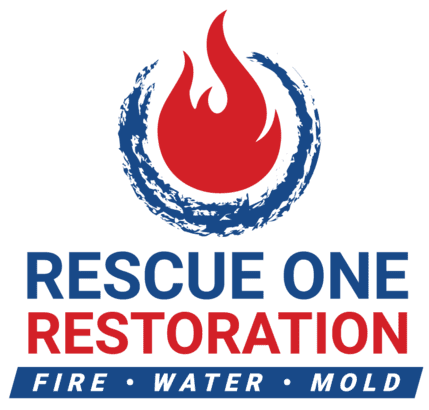 Request Service / Get An Estimate
Flood Damage Restoration
When a pipe bursts or a roof leaks, it just causes water damage, but when a flood happens, sewage is sometimes involved as well, making cleanup much more difficult. Pipe corrosion, mold growth, costly repairs, and the spread of waterborne diseases are all possible outcomes of a flood. If floods have damaged your house or company, don't hesitate to call Rescue One Restoration.
Our flood restoration experts are equipped to deal with floodwater and sludge that may contain harmful bacteria and other contaminants. We deploy water detection devices and systems to locate and remedy any concealed flood damage. You can have confidence in the quality of work we provide.
Mold Removal Services
Finding mold in your house is a major problem. In addition to being a time- and money-consuming endeavor, eliminating it also poses health risks. Your regular activities will also need to be put on hold for the time being. After all, mold will continue to increase and spread when overlooked.
Some store-bought solutions may only cover the mold's smell while keeping it intact. Call us immediately to ensure that every last spore has been removed from your home.
We'll help you get rid of mold and have your life back in order in no time. Since mold remediation is one of our specializations, you can be confident that any mold you may have in your home will be remediated.
Reconstruction Services
When disaster strikes, having access to a reliable damage restoration service is crucial. Rescue One Restoration is equipped to handle any situation, from sewage removal to fire damage restoration. We also offer a wide range of reconstruction services.
When you work with our crew, bringing back the beauty of your property to how it once was is a breeze. Restoring homes and businesses in Kapolei is what we do best, and we're ready to do it for you.
Contact Rescue One Restoration Today And Get Your Life Back On Track
Nobody else can restore your property as quickly and thoroughly as our experts if you need dependable service and extensive repairs. Rescue One Restoration is constantly improving its methods to get your life back on track after a calamity as soon as possible.
If you are interested in us serving you with any property damage restoration needs, contact us at (808) 745-1608 today. Or, you may submit your service request through the form on this page.
We are here for you 24 hours a day, seven days a week, to provide quick support.