24/7 Emergency Response Available. Oahu Island-Wide Service!
Water Damage Restoration
Water damage is one of the most common issues that homeowners face, especially during the rainy season. Seemingly small problems such as leaks and plumbing issues can lead to even bigger ones such as bad indoor air quality, unpleasant odors, grimy carpets, and even damaged walls and furniture. To address this, we offer various Kailua water damage restoration services such as the following: 
Air duct cleaning: When the air ducts of your HVAC system aren't cleaned, they tend to accumulate moisture, which are the perfect breeding grounds for mold and bacteria that can spread throughout your home. With our air duct cleaning service, you can be sure that your HVAC system isn't spreading germs throughout your house.

 

Carpet cleaning: Carpets that have been spilled on or carpets that didn't dry properly after some DIY cleaning can also be breeding grounds for mold, mildew, and other bacteria that can trigger allergic reactions. Don't scrimp on carpet cleaning and work with professionals like Rescue One Restoration.

 

Overspray protection: To further protect your carpets, we also offer overspray protection that can shield your carpet fibers from stains and lasting damage.

 

Odor removal: Unpleasant smells can come from any part of the house, but they're often the ones that have sustained water damage. To keep your air quality up, our team will find where these smells are coming from and will eliminate it through our stream extraction process.

 

Upholstery cleaning: Similar to carpets, furniture pieces like sofas and beds need to be sanitized and dried properly so they don't start emitting bad odors or breeding bacteria. With our steam cleaning upholstery services, you can be sure that your furniture pieces are sanitized and deodorized without them being discolored.

 

Trauma scene cleanup: For more severe damages that require specialized cleaning products and techniques, we also offer trauma cleanup services that can remove biological stains.

 
Fire Damage Restoration
House fires are a homeowner's worst fear. Fires can occur in any part of the house and often begin from a small issue, such as leaving the stove open or experiencing a short in one of your sockets. Flames, smoke, soot can all cause structural damage that can be difficult to address when ignored. With our Kailua fire damage restoration services, we can help you deal with complex issues resulting from a fire and help you prevent it from happening again. 
*Information Continued Below*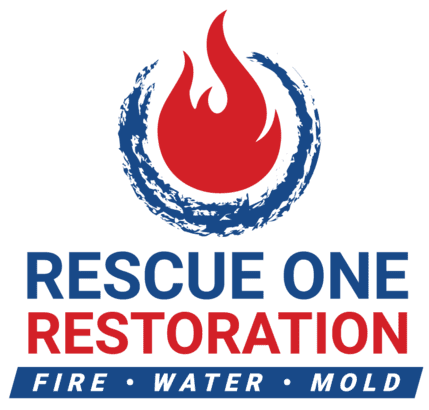 Request Service / Get An Estimate
Flood Damage Restoration
Flood damages don't only happen during the hurricane season. It can also be caused by burst pipes, leaky roofs, or even damaged HVAC systems or appliances. Instead of fixing these problems yourself, which might lead to even more damage around the house, let Rescue One Restoration do all the work with the following water removal services: 
Water extraction
Advanced structural drying

 

24/7 residential and commercial emergency response
Mold remediation
Dehumidification
Demolition and reconstruction
Offsite storage
Mold Removal Services
As mentioned, mold growth can cause allergic reactions, exacerbate existing respiratory conditions, and result in a musty smell around the house. Molds can come from areas with high humidity or hidden plumbing problems that have been left unnoticed. To prevent further water damage and illnesses, our mold removal services will thoroughly assess your home, determine areas with mold growth, and eliminate them. 
Reconstruction Services
For all other damages your home may experience, our reconstruction services can provide fast, reliable, and in-depth repairs that can rebuild any part or structure of your home that has been damaged or destroyed. With the least professional tools and equipment, you can rest assured that your family will be safe in the long run. 
Call Rescue One Restoration today at (808) 745-1608 or fill in our inquiry form for a free estimate or to schedule home reconstruction services.