Honolulu, Hawaii Residential & Commercial Flood & Water Extraction Services
24/7 Emergency Water Extraction Service
Feel like you're drowning? We understand that having a water damage at your property is stressful. You didn't ask for this. It certainly wasn't welcome. You were just going about your business, and now you have to take care of this headache.
Rescue One Restoration will take care of that for you. We get the water out of your home effectively and quicker than other companies. 
Whether you have a broken pipe or a leak from outside, Rescue One Restoration is equipped to help you navigate this unexpected situation so you can get back to enjoying your home.
Call us anytime, day or night at (808) 745-1608. We're here for you around the clock. When dealing with a water damage, the only bad time to call is later!
24/7 Emergency Response Available. Oahu Island-Wide Service!
Below is a outline of our process on how we effectively handle extracting your home's flood, water damage, and restoration thereafter.
About Our Water Extraction Process
Stopping The Source Of Water
The first step is we make sure that the water is stopped from creating any further damage. You may have already shut off the water main, but our teams will thoroughly inspect the property to ensure that water isn't entering from outside of your home either.
Efficient Water Extraction And Rapid Structural Drying
We're here to clean up the mess. After the inspection, we'll get right to work on extracting the water using our state-of-the-art water extraction equipment.
You probably realized that you had a problem because you stepped in a puddle or you saw a leak in your home. But what you can't see is just as dangerous.
We make sure to get all the water out. Extracting the bulk of the water is not enough. Leaving any moisture in the structure of your property will inevitably lead to mold growth, which can be harmful to your health.
*Information Continued Below*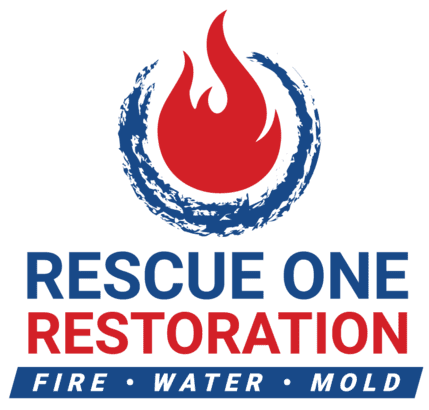 Request Service / Get An Estimate
The water that has soaked into your walls, cabinets, and belongings is removed using our rapid structural drying process along with mold remediation. This is much quicker than letting it air dry. This minimizes the amount of rebuild that has to be done.
We use a specialized dehumidification process to finish up drying your property. This makes sure to get rid of the residual moisture in the air and in the hard-to-reach places. 
Our teams are made up of top-notch Oahu flood extraction technicians. They are trained to strategically place dehumidifiers and keep the room at optimal dry-out temperature for the fastest and most effective results.
Rescue One Restoration Will Save You Money
We don't start hacking down walls right away and leaving unnecessary mess. This sets us apart from other water damage remediation companies. We strive to restore your home to its original condition while saving you thousands in rebuild costs and days of having someone else in your personal space. 
In the event that the flood damage does require a rebuild, our teams will not be setting up shop indefinitely. This is your home after all. We are there to assess the issue, remove the old material, and have your house back in spotless prime condition within a matter of days, not weeks. 
We're With You Ehe Whole Way
Whether you selected another company and were disappointed with their service, or your bathroom just flooded, we can help you at any point in the process. 
24/7 Emergency Service. Consider Rescue One your first responders to the scene. We know that a water damage doesn't have a schedule- it's an emergency. We will be at your property within 2 hours of your call.
Problem resolution. You might be flustered and panicked but that's okay. We will help you navigate everything from insurance claims to arranging a place to stay.
Frequent Monitoring. Our technicians will be monitoring your property daily, ensuring steady progress of your dry out and water damage restoration.
Moving and Storage. We'll help you get set up with moving and securely storing your belongings offsite and away from potential damage.

 

Fast and Clean Results. Before you know it, your property is back in pristine condition. Rest assured that we have it under control.
#1 Oahu Water Extraction Service
Rescue One Restoration is your one-stop shop for water damage remediation. We are IICRC certified, adhering to the highest standards of our industry. 
The first step is getting that water off of your floor and out of your home. Leave it to professional water extractors who bring you peace of mind.
Don't let the shock of your in-home disaster paralyze you from taking action. Our teams will help you from your emergency water extraction to the final cleaning of your property. 
Trust the professionals with Aloha spirit and 30+ years of experience in restoration and reconstruction. We serve both residential and commercial properties. Call (808) 745-1608 before it's too late!