Honolulu, Hawaii Residential & Commercial Fire Damage Restoration Services
Place The Stress On Us To Restore Your Home And Recover Your Life.
Rescue One Restoration is Oahu's #1 fire damage restoration company.
We're available 24/7 for property loss emergency response. Call us now at (808) 439-6448, and we'll be on our way to begin your recovery.
We're here to get you back on your feet, recover your fire-damaged property, and bring comfort back to your home.
Our fire damage restoration service is all-inclusive. We take care of everything from assisting you with lodging for the first few days of your loss, insurance claims, repairs to full reconstructions. You may learn more about our service below. Or, call us today and your R1 recovery team will be on the way.
24/7 Emergency Response Available. Oahu Island-Wide Service!
No one wants to fall victim to fire damage, but on the off-chance that one of your properties has, you need to take action. 
If, fortunately, the damage is not too extensive, there may be a way to restore it to its former glory. Luckily, Rescue One Restoration is here to provide you with the best services when it comes to fire damage restoration in Oahu. 
Contact us today so you can get started with the basics of the fire restoration process!
Our service to you begins here. Below you'll find more information about our fire damage restoration process. We look forward to serving you! Mahalo!
About Our Fire Damage Restoration Process
Benefits Of Our Fire Damage Restoration Services
Thorough Professional Restoration
We make sure to rigidly go through every step when it comes to fire restoration. We will also plan out the entire process with you right after assessing the damage. Because we are professionals in fire damage restoration in Oahu, you can rest assured that we will deliver the best quality of work.
*Information Continued Below*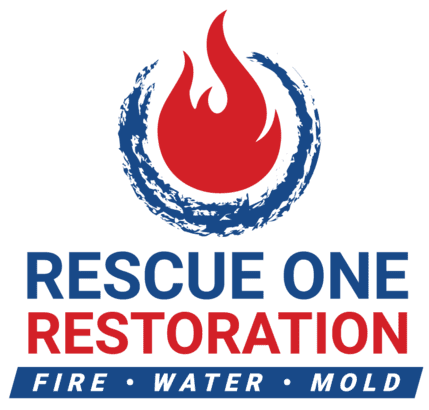 Request Service / Get An Estimate
Save Money And Time
Our professionals are efficient in doing their work. Each step they perform to restore your home and properties is precise and purposeful. This ensures that no time is wasted during the entire restoration process. Because we already know the materials and equipment needed for the task, you don't have to worry that we will go through trial and error just to get the job done.
Additional Measures To Prevent Future Damage

 
Once we're finished with the actual restoration, we can then discuss with you some preventive steps to stop the same problem from happening again. We will also place fireproof materials and coating on surfaces and objects that require it to further fireproof your home.
Services We Offer
Assessment
This is an important step to see the extent of the damage. We may ask you some questions during this phase to help us see the bigger picture. This is also the part where we can provide you with a rough estimate of the costs needed for restoration. Quotation typically includes the following:
Materials required for reconstruction
Services that our professionals will provide
Provision of equipment for the restoration process
Odor And Smoke Removal
When a fire breaks out, it's usual for it to leave traces of soot and odor in its wake. These are not easy to get rid of. In most cases, they can even make their way through corners and appliances that did not seem affected. 
Property Retrieval And Restoration
We put in our best effort to save as many of your possessions as we can. We will assess everything from the walls of the house to your clothing and electrical equipment that may have been affected.
Call Us Today For A Free Consultation
Fire restoration is not something that you can do by yourself if you're not a professional. 
Furthermore, you could even do more harm than good if you don't know how to go about it. With Rescue One Restoration, you'll be receiving high-quality services from a top fire damage repair company in Oahu.
If you need assistance in setting up an appointment with us, get in touch today at (808) 745-1608 or you may submit your inquiry through the "Request Service" form.