24/7 Emergency Response Available. Oahu Island-Wide Service!
Water Damage Restoration
Water damage from a burst pipe can be slow but severe, resulting in lasting damage to personal property, especially if intervention is postponed for over 48 hours. Whenever water permeates something valuable, immediate action can be taken to minimize the consequences in the long run.
Removal of moisture, drying, and comprehensive water damage restoration all demand prompt and careful action.
We have the capability and know-how to mitigate the effects and get your household or office back to regular programming as soon as possible. We have the proficiency, abilities, and gear to manage any kind of water damage, from pipe leaks to natural disasters. 
By allowing significant delays, you'll lose money, time and be forced to make costly repairs. For your Waianae water damage restoration requirements, call Rescue One Restoration immediately!
Fire Damage Restoration
Fires can inflict significant harm to your home or place of business. Because of firefighting measures, your property will most likely be harmed by floods and water on top of smoke and fire.
Fire damage restoration can begin once authorities have concluded that the building is safe. Damage from smoke, heat, and water is all appropriately handled during the fire restoration process.
Rescue One Restoration's Waianae fire damage restoration experts are skilled in sophisticated fire damage restoration techniques and can promptly clean up and fix your property to its original state. They can also clean soot from upholstery and carpets while removing lingering smoky odors.
*Information Continued Below*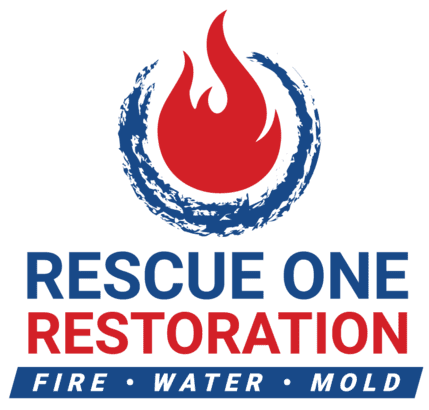 Request Service / Get An Estimate
Flood Damage Restoration
Unlike water damage from a broken pipe or a dripping roof, flood damage frequently brings sewage, making cleanup more difficult. Flooding can lead to rusted pipes, the growth of mold, and water damage and diseases.
If your house or workplace has been flooded, request assistance from a flood damage repair company like Rescue One Restoration immediately to reduce the impacts and drain the wastewater efficiently.
Our flood damage restoration experts possess the knowledge and tools to handle the sludge and floodwater that might contain diseases and garbage. We make use of water detection instruments and devices to locate and fix concealed flood damage during the restoration process. Our water damage restoration professionals will tackle the problem thoroughly.
Mold Removal Services
Mold treatment should only be done by skilled professionals who are acquainted with the process. Rather than concealing the mold, it must be removed. If mold isn't handled correctly, it might propagate to other areas of the building. Covering the mold with chemicals or paint might result in more severe complications.
Our mold treatment process has been shown to restore order to your residence or company effectively. As mold removal experts, we use the most advanced equipment and techniques currently available that we've refined through time.
Reconstruction Services
When disaster strikes your household or workplace, you need a full-service property damage repair company you can rely on from start to finish. Rescue One Restoration can handle anything from cleaning up smoke damage to draining raw sewage. We also offer a wide range of rebuilding services, such as comprehensive reconstruction.
Our professionals have the skills, expertise, and knowledge to restore your property to its previous splendor. Because of our dedication to quality and reliability, most Waianae locals prefer our restoration services.
Get Your Life Back on Track Faster With Rescue One Restoration
Regain control of your life as quickly as possible. Our team at Rescue One Restoration continuously learns up-to-date restoration methods to help you swiftly recover from a disaster.
Contact (808) 745-1608 today to find out more about our services. Emergency support is also accessible 24 hours a day, seven days a week!