24/7 Emergency Response Available. Oahu Island-Wide Service!
Water damage from a leaky pipe can be gradual and extensive, causing irreversible harm to belongings, particularly if assistance is delayed for longer than 48 hours. When moisture infiltrates something important, urgent measures can be taken to mitigate the long-term effects. Removal of moisture, drying, and thorough water damage restoration all require quick and precise action.
We have the knowledge and expertise to minimize the damage and bring your house or business back to normal as quickly as possible. We have the experience, skills, and tools to tackle any burst pipes, from bathroom leaks to natural catastrophes. Allowing major delays will cost you money, time, and the need for expensive repairs. Call Rescue One Restoration right away for your Kaneohe water damage restoration needs!
Fires have the potential to cause significant damage to your house or business. Your property will very certainly be affected not only by smoke and fire but also by floods and water because of firefighting operations.
Once officials have concluded that the property is safe, then fire damage restoration can commence. During fire restoration, smoke, heat, and flood damage are all adequately addressed. Rescue One Restoration's professionals are trained in specialized Kaneohe fire damage restoration methods and can rapidly clear up and rebuild your property to its pre-fire shape. They can also eliminate lingering smoke odors and remove soot from carpets and upholstery.
*Information Continued Below*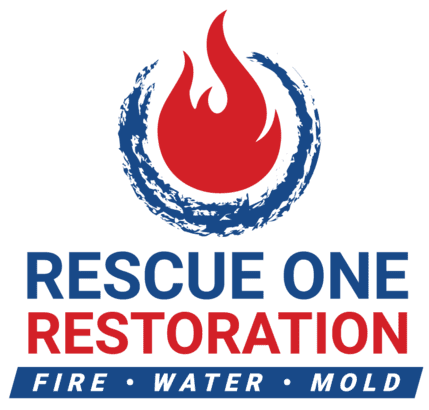 Request Service / Get An Estimate
Flood damage, unlike the usual water damage from a leaky roof or a busted pipe, often brings wastewater, rendering cleanup more difficult. Flooding can lead to rusty pipes and the development of mold, in addition to water damage and illnesses. If your home or business is flooded, call a flood damage restoration firm like Rescue One Restoration as soon as possible to mitigate the damage and properly remove the floodwater.
Our flood damage restoration professionals have the necessary skills and equipment to effectively deal with raw sewage and floodwater containing pathogens and waste. We employ water detection devices and sensors in the restoration process to locate and repair hidden flood damage. Our water damage restoration experts will provide thorough treatment.
Mold Removal Services
Mold removal should only be performed by skilled experts who are knowledgeable about the procedure. You have to get rid of the mold rather than conceal it. Mold can spread to other parts of the building if it isn't adequately addressed. Using chemicals or paint to cover the mold can lead to more serious issues.
Our mold removal technique has been thoroughly tested and proved to bring your home or business back in order quickly. As mold removal professionals, we employ the most sophisticated equipment and procedures today, as well as rigorous methodologies that we've developed through the years.
Reconstruction Services
When something catastrophic happens to your home or business, you need a full-service damage restoration firm you can count on from beginning to end. Rescue One Restoration can handle everything from clearing up smoke residue to draining away floodwater. We also offer a variety of reconstruction services, such as complete house reconstruction.
Our experts have the resources, know-how, and experience to return your property to its former glory. Most Kaneohe residents choose our restoration services because of our commitment to quality and dependability.
Why Hire Rescue One Restoration?
24/7 Emergency Services
There is no such thing as an ideal time for a calamity to strike. You have no control over natural disasters. You can, however, decide what to do once it occurs. We are aware of your anxiety. Contact us at any time and leave the rest to us.
Peace of Mind
You already have a lot on your plate. We guarantee that our job will be done the first time correctly at Rescue One Restoration. To meet your home restoration requirements, our Hawaii restoration professionals are qualified, educated, and licensed. Don't worry about the mess; it's our responsibility.
Get Your Life Back on Track Faster
Finish this chapter of your life as soon as possible. Our Rescue One Restoration crew is always learning new restoration techniques to help you get back on your feet quickly after a disaster.
To discover more about our services, call (808) 745-1608 today. We're also available for calls and emergency assistance 24/7!