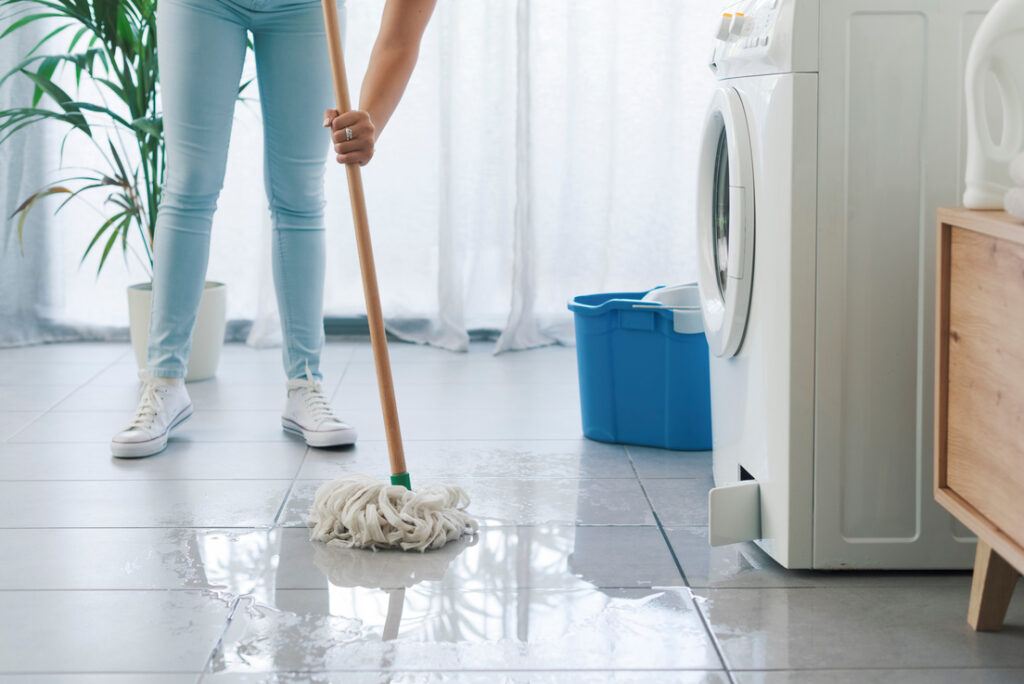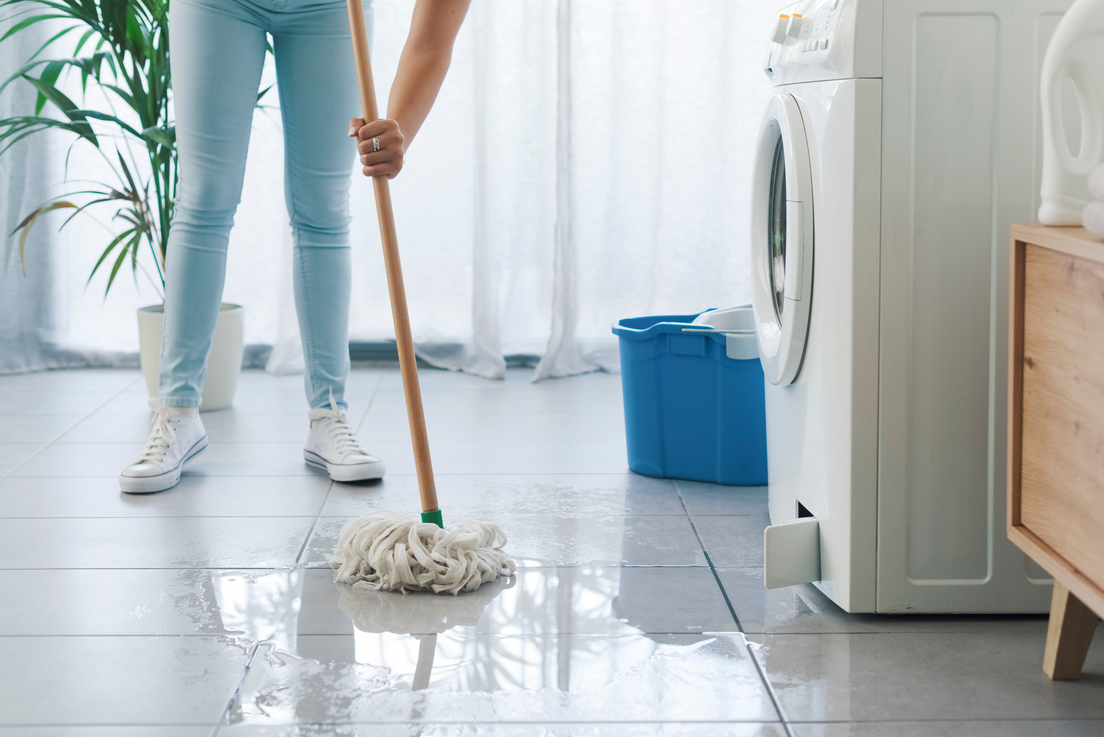 Homeowners with tile floors typically ask, "Can water damage tile floors?" While tiles are more resistant to water damage than carpeting and wood floors, that does not mean they are waterproof. Whether you have ceramic, travertine, stone, or porcelain tile floors, it doesn't matter. All types of tiles are porous and can be damaged, particularly the grout and thin-set used to keep them in place.
In this article, we'll talk about how this damage occurs, the signs that it has happened, and what you can do to protect your tile floors. 
How Do Tile Floors Get Damaged?
As mentioned, tile floors are water-resistant making them the perfect flooring choice for areas of the home that usually get wet, like bathrooms, laundry rooms, and kitchens. However, if they are repeatedly soaked or submerged in water, your tile floors may become damaged. 
Here are some of the most common ways in  which water can damage tile floors:
Flood due to heavy rains
Slow, drippy leaks from your plumbing
Washing machine or dishwasher malfunction that leads to flooding
Water heater failure
Signs of Tile Floor Water Damage
Loose Tiles
The thin-set adhesive on tile floors is not designed to last forever. When it is excessively damaged by water, it loses its stickiness, resulting in loose tiles. This damage may spread to surrounding tiles as well. 
Staining On The Floors
If you see stains on your tile floors, water damage is the likely cause. When water reaches the tile sealant, it may cause stains. 
Hollow Sounds
Are you hearing a hollow sound when you tap your tiles using a small hard object like a coin? This is another sign that your tile floors are water-damaged. Those hollow sounds are due to the adhesive giving out, indicating that the tiles will soon become loose.
Stains On Your Ceilings
Do your ceilings have stains that you can't figure out the cause of? It is probably due to the tile floors above it being water damaged. 
How To Prevent Tile Floors From Getting Water Damaged
Clean And Keep The Floor Dry
The best solution to avoid water-damaged tiles is to properly take care of them. If you spill something on the floor, clean it up as soon as possible. In case there's flooding, remove the standing water immediately. Make sure to remove water underneath cabinets or appliances as well.
Find The Water Source
Make sure to find the source of the leaking or flooding. Sometimes it's obvious, such as when there's washing machine or dishwasher malfunction. However, there are also instances where you can't easily find the source of the issue. Go around the house and look for leaking pipes or weak spots on your roof. If you see any, have the damage repaired immediately. This step is important because if you don't address this, water will just keep coming back and damage your tile floors.
Seal The Grout Lines
You must also seal the grout lines in the tile floors every now and then, preferably every after a few years. Sealing your tile floors with a high-quality sealant protects the porous parts of the tile grout from water damage. 
Which Tiles Are Most Water-resistant?
If you're looking to get new tiles for your bathroom after facing water damage, you may wonder which types are most water-resistant. Here are three popular types of water-resistant tiles: 
Porcelain
Porcelain tiles are by far the most water-resistant tiles. They are less porous, nearly to the point of being waterproof. However, like with any tiles, the grout around them will benefit from limited water exposure. 
Ceramic
Ceramic tiles are slightly more porous than porcelain, though they are still impressively water resistant. They are a great option for homeowners who want tiles that are an affordable alternative to porcelain. 
Granite
Certain natural stone tiles, such as granite, are decently water-resistant. However, they are not nearly as water-resistant as porcelain, which is why they should always be paired with sealant to ensure they last as long as possible. 
Bottom Line
Having water-damaged tile floors is a stressful issue. Make sure to avoid this by not keeping your tile floors submerged or soaked in water. Clean up spills as soon as they're made, and if there is a substantial amount of water, consider calling in the help of professionals. 
To help you protect your tile floors from water damage, you can get the help of Rescue One Restoration. Rescue One Restoration can help you whether the problem is caused by a broken pipe or a leak from outside. 
We are offering 24/7 emergency water extraction services in Honolulu, Hawaii. Our team will get all the water extracted from your home fast, protecting your home tile floor water damage. Our team is equipped with all the necessary equipment to help you navigate this unexpected situation, allowing you to get back to enjoying your home.
For excellent flood and water extraction services for your home or business, call Rescue One Restoration today at (808) 745-1608.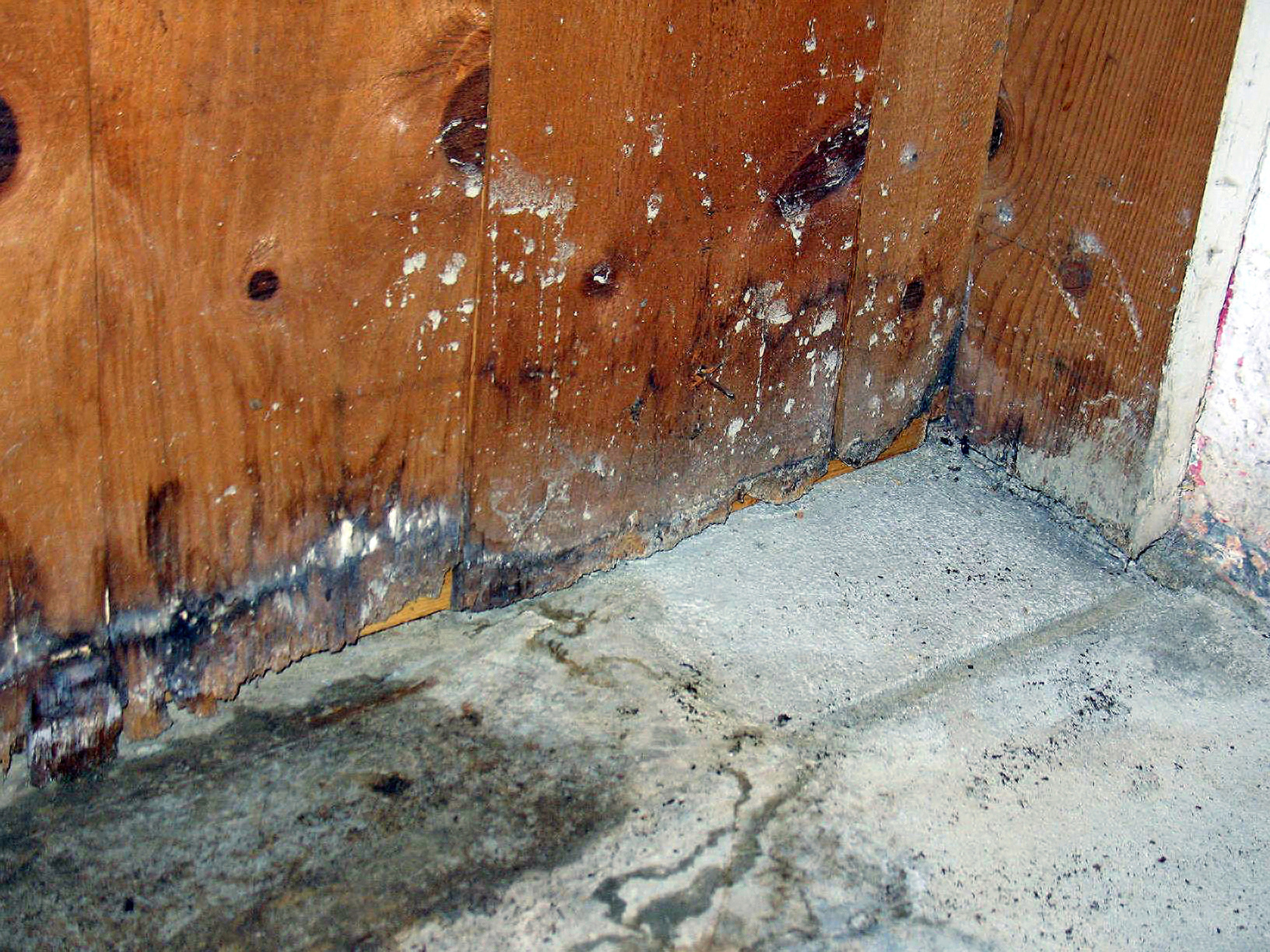 The Hidden Dangers Of Home Water Damage: Why Immediate Restoration Matters Water damage in your home can be very dangerous. What seems like a minor issue at first glance can lead to significant long-term consequences. Left untreated, water damage can cause severe problems, from potential structural issues to the growth
Read More »