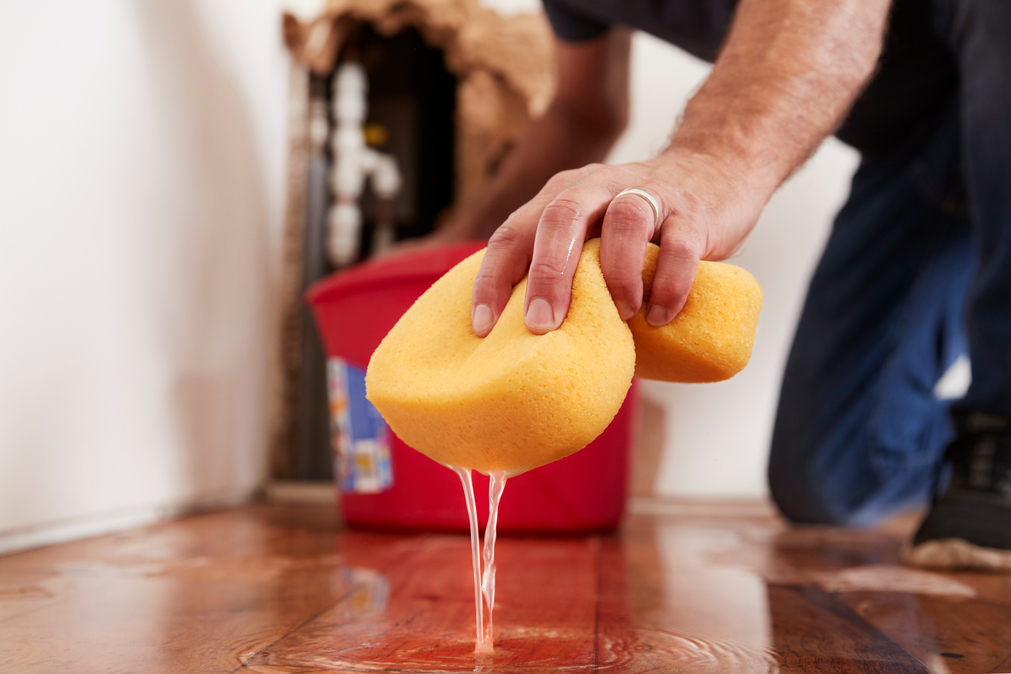 Water damage is one of the most prevalent and expensive tragedies that a home can endure, costing billions of dollars each year in repair and replacement costs. 
Having a water crisis is stressful and dangerous to your home's safety and value, regardless of the cause: a storm, flood, sewage backup, leaky HVAC system, burst pipes, or overflowing appliances. 
Aside from the obvious health and safety risks, your home's structure may be compromised by water damage, and you might not even know about it until it's too late.
When disaster strikes at your home or place of business, the first rule of emergency management is to have a plan in place to limit the damage. In this article, we'll be discussing the best way to handle water damage, telling you what steps you need to take, and answering essential questions.
Steps In Dealing with Water Damage
When dealing with a water-related catastrophe, remember these key steps to take after water damage, and you'll be on your way to restoring your home and your life in no time.
Get in Touch With Your Insurance Provider
Insurance coverage for your property depends on the type of policy you have. An adjuster from your insurance provider will come out to inspect the damage and decide whether it's a recoverable loss.
Take note of the monetary value of everything you can remember, and photograph as many of them as you can prior to, throughout, and following the cleanup process. When the adjuster comes to inspect the damage, this will be useful information.
Ensure That You and Your Belongings Are Safe
Keeping you and your loved ones safe is the most critical measure to take in any catastrophic household disaster such as flooding or water damage. Doing these things will help you keep yourself and your family safe at home:
Cut off the water source: Turn off the principal water supply to your property if the flooding is caused by a busted pipe or a malfunctioning water heater. Consult a professional right away if you're unsure about the water's source.
Shut down the electricity: In the event of a flood, disconnect the main power line from your home. However, if switching off the electricity involves entering or standing in wet areas, you're better off calling an electrician instead. Re-entering a flooded home is not recommended unless the power has been turned off.
Put On Your Safety Gear: When re-entering your home, make sure to put on safety gear like rubber gloves and boots. This will shield you against injuries that could become infected due to the bacteria-filled water.
Keep Your Valuable Items Safe: Raise wood furniture away from wet carpets and place tin foil under its feet to prevent stains. Rugs should be removed from damp areas as well.
Depending on the severity of the flooding, you may have to evacuate your property. Ensure that it's safe to go back to your home before you start handling the consequences of the incident. Avoid driving in flooded streets.
Repair Water Damage Right Away
If your home has been flooded, take pictures of all the damaged items and areas before beginning the water damage restoration process. Doing so will come in handy when claiming insurance.
After you've been given the all-clear to return home, begin water damage cleanup as early as 24 to 48 hours. There are times when the devastation is too great for a single person or family to handle alone. In this case, it's recommended that they hire the assistance of a professional restoration company. This also ensures that the process is dealt with properly.
Remove The Water
Make sure you wear safety clothing if you opt to start the drying process on your own. Assess what can be saved and get rid of what can't be salvaged or is unsafe to use. Remove excess water using buckets as necessary. Afterward, absorb any remaining water from the floor with a mop. Once much of the water has been removed, allow the area to air dry completely before renting a wet vac. The wet vac can be used right from the beginning if there isn't a lot of water.
Get Rid Of Moisture
Even after you've removed all the water, you'll still have to deal with damp furnishings, especially if you reside in a particularly humid region. As soon as your power is restored, you can use air-conditioning to get rid of the moisture. The use of dehumidifiers and floor fans can speed up the process of drying up wet areas in your home, too.
Inspect For Mold
When a flood occurs, mold can begin to form within 24 hours, and removing it can be a challenge. Mold is especially prone to grow if things are left in the water for an extended period of time. Find any places in your property that have experienced water damage to see if mold has started to grow. Exercise caution if you find any, because some are toxic to humans.
Depending on the size of the mold problem, you may not need to hire an expert. Apply a mold-killing antimicrobial agent to all affected areas. Nonporous surfaces can be cleaned with diluted bleach, but anti-fungal treatments are a better option. A problem with invasive mold, on the other hand, should be dealt with by a specialist.
Determine What Needs To Be Repaired
The most time-consuming part of water damage restoration is repairing and reconstruction. In many cases, flooring, walls, and broken items need to be fixed or replaced.
Remove and replace porous materials: Water-damaged walls, carpets, and other absorbent items in your home might need to be removed. However, certain parts may be salvageable if dried off quickly enough.
Examine the roof: You could end up having to pay for a lot of water damage repair work if you don't seal your roof properly. Maintaining the integrity of your home's siding and roofing is essential to preventing water from getting inside.
Sealing and caulking: New windows, plumbing fittings, flooring, and entrances should all be caulked and sealed to prevent future water damage.
Returning To Your Home
It's time to return to your house once your insurance provider, restoration professionals, and your local authorities (in natural disasters) have given you the go-ahead.
How Long Does Water Damage Repair Take?
Your home's water damage restoration time can vary. The repair time frame depends on things like the area of your property, the type of flooring, the extent of the damage, and more. Large homes that have suffered only minimal water damage may require less time to restore as opposed to smaller homes that have suffered considerable damage from water.
If you only have to deal with one or two rooms, it will probably take just under a month to dry out and restore the damage. Thoroughly drying a single room will need around 72 hours, while repair and reconstruction can take a couple of weeks. Water damage to large areas requires more time for drying and restoration. Regardless of the extent of the damage, you must adhere to a set of procedures to restore the interior condition of your property.
There is no time to waste when it comes to water repair, no matter how extensive the initial damage may be. Water can swiftly seep throughout your home, soaking into the flooring, walls, furnishings, and any other surfaces it comes into contact with. You must begin water damage mitigation as soon as the water source has been cut off to lessen the extent of the devastation.
How To Handle Floods
If you reside in an area prone to floods, it's a good idea to be equipped. Finding out where the water will be coming from and the possible volume is the best method of preparing your house for a flood, as you will know whether to evacuate in the case of a flood. It's crucial to pack essential papers and prescriptions if you're fleeing a natural disaster.
Consequences Of Ignoring Water Damage
There are several possible health dangers linked with unaddressed water damage. These risks include things like viruses, bacteria, molds, chemicals, and fumes. Some of these compounds can cause a wide range of health issues such as respiratory and skin irritation, headaches, vomiting, dizziness, and the like.
When water damage occurs, the most imminent threat is to your house, valuables, and family members. If water damage is not remedied, it might compromise the structural integrity of your home. The sooner you begin water damage restoration, the better for your welfare and well-being.
When Does Water Damage Begin To Show?
Damage caused by water can happen in a matter of minutes. If your house has a leak, it will quickly spread, drenching everything in its path. This includes your walls, floors, furniture, and personal possessions. Almost immediately after water enters your home, your carpets may become soiled and items made from paper may begin to warp. As a result, it's critical to start water damage restoration as early as possible.
Anything that comes into contact with black water, such as sewage, becomes a possible biohazard. Because of this, your house will require decontamination. It is less of a problem if the source of the leak is clean, such as a washing machine or water heater. While the damage remains, the likelihood of contamination is significantly decreased.
Here are some effects of water damage based on the length of exposure:
1 – 24 hours: Your home will start to suffer from water damage after an hour to a day of exposure. At this point, your drywall and furnishings swell and crack and metal surfaces discolor.
48 hours – 7 days: The damage will only worsen between the second day and the conclusion of the first week. Mold and mildew grow and spread throughout your house. Wood windows, doors, and floors expand and distort, and metal can start to corrode and deteriorate. Additionally, there is a risk of severe biohazard exposure.
7+ days: After a week of water damage, the extent of structural damage, growth of mildew and mold, and presence of biohazard pollutants can put you and your household in serious danger. Repairing water damage becomes more costly as the restoration is delayed. At this stage, the presence of mold spores and the subsequent requirement for mold remediation are almost certain.
Types Of Water Damage
The severity of water damage can be classified into three categories. Before making the decision on whether you require the services of a restoration company, you must determine the extent of the water damage to your property. Here are the different types of water damage:
Category 1: Clean water. Rain and burst pipes are the most common sources of clean water. They are also the easiest for households to maintain.
Category 2: Greywater. Another type of water comes from appliances like dishwashers and washing machines, which all produce water waste. Because this water may be tainted, the cleanup process may be more challenging.
Category 3: Blackwater. Last but not least is water that contains sewage and other pollutants. There is a strong possibility that this water comes from a neighboring river that is polluted. Repairing water damage due to black water is not recommended, since harmful pollutants and germs may be present.
The Bottom Line
Water damage can be a source of many problems for homeowners, both directly following the event and for years to come. Whether from flooding or from leaking faucets, water damage can be a real pain. It can also be dangerous for your health and well-being. In this article, we've provided you with information on how to handle water damage.
However, water damage restoration can be a lengthy and challenging process. It can also put you and your household members at risk. If you need any assistance, you can call a professional like Rescue One Restoration.
At Rescue One Restoration, our experts have had years of knowledge and experience when it comes to water damage restoration, flood damage restoration, and mold remediation. Give us a call, and we will help you get your life back on track in no time. Contact us at 808-745-1608 today! We'll be ready to answer your call 24/7.
Frequently Asked Questions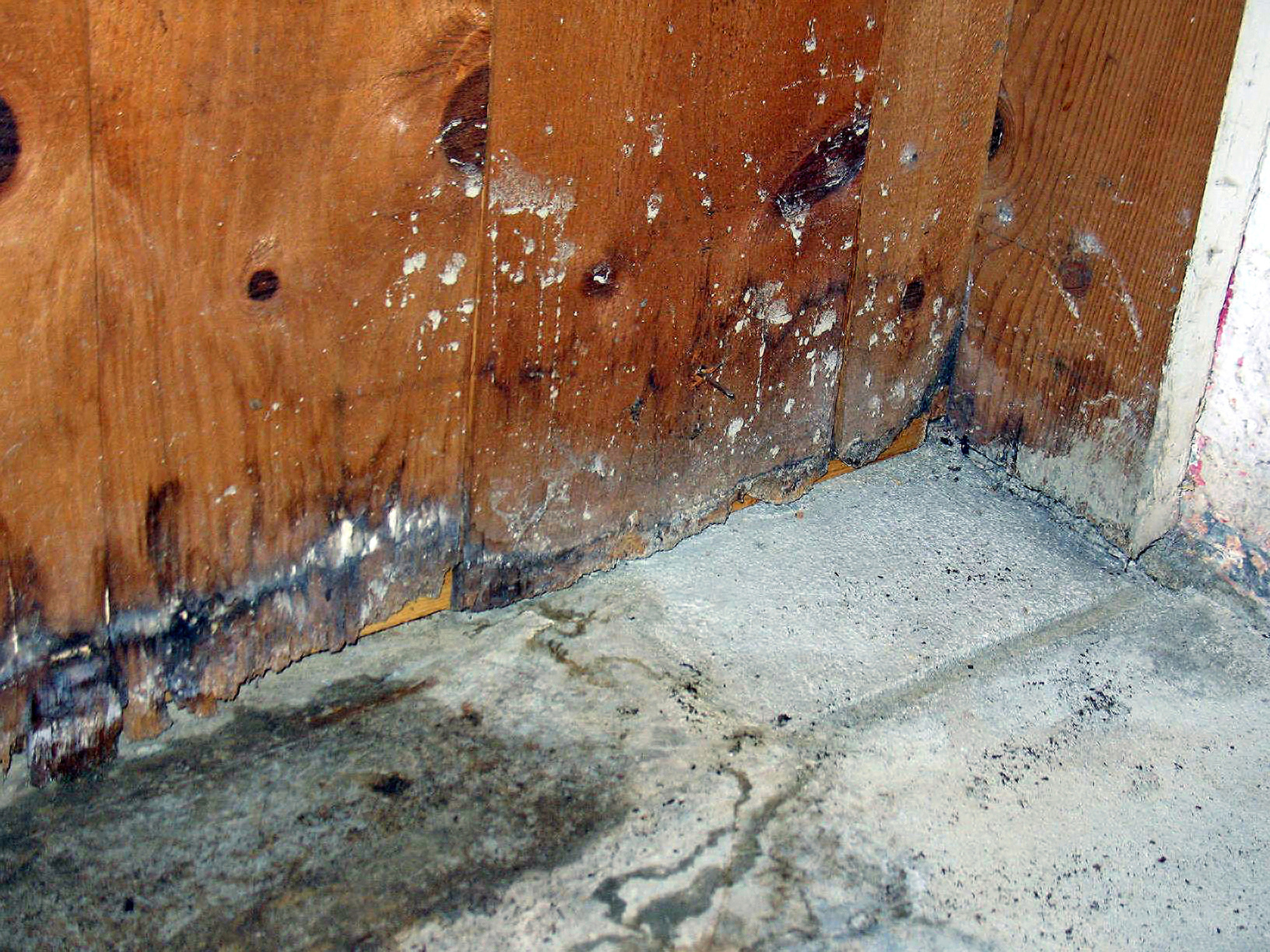 The Hidden Dangers Of Home Water Damage: Why Immediate Restoration Matters Water damage in your home can be very dangerous. What seems like a minor issue at first glance can lead to significant long-term consequences. Left untreated, water damage can cause severe problems, from potential structural issues to the growth
Read More »