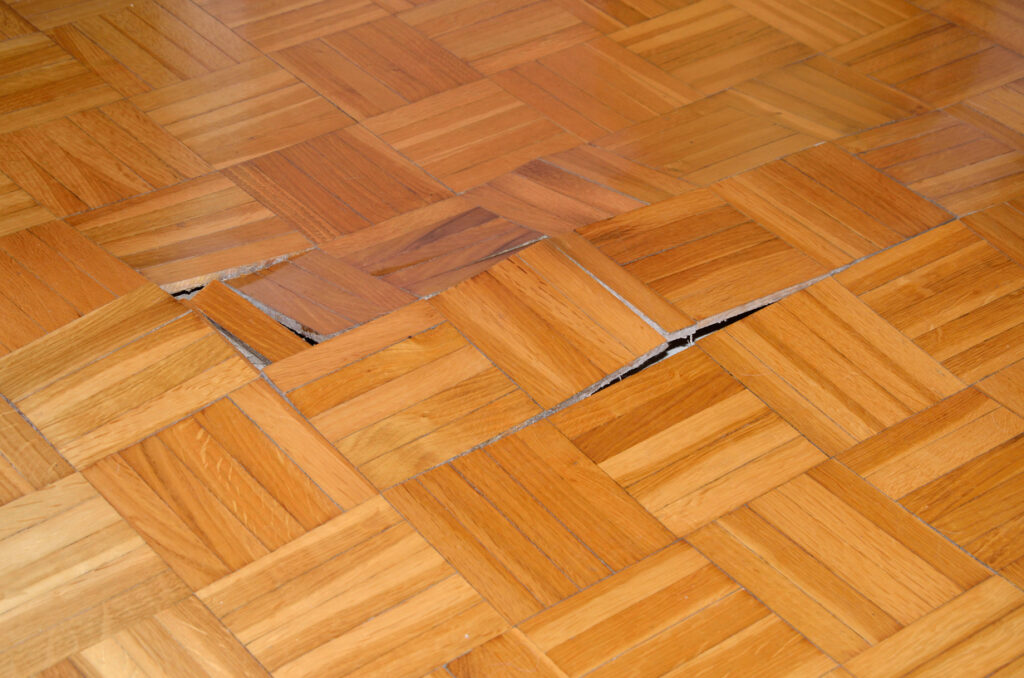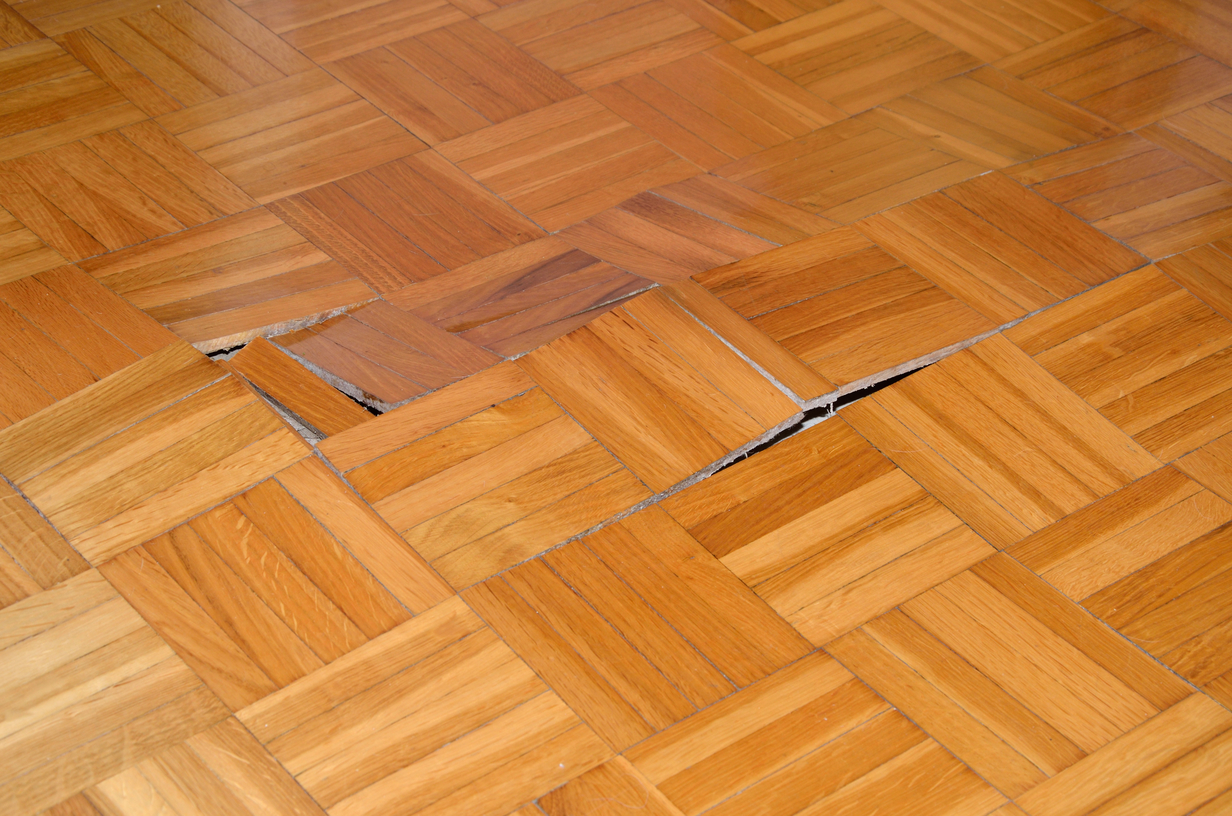 Wood flooring adds beauty to your home, and it's important to maintain it properly. Depending on the type of wood, your flooring will be durable and last a long time. The downside to wood flooring, however, is that wood flooring is susceptible to water damage compared to other types of flooring materials. That's why it's important to know how to fix water damaged floors if your house experiences flooding or leaking. 
Unfortunately, most homeowners want to go the quick route when it comes to fixing damaged wood floors. They may think that a simple mop would do the trick. However, cleaning up the water and not getting to the source of the issue will cause further damage and become even more costly. 
Here are some scenarios that are not a good course of action if you have water damaged wood floors:
Not Notifying Your Insurance Company
Regardless of the cause of water damage, it's vital to notify your homeowner or renter's insurance provider before getting to work. By contacting your insurance company, you'll have clarification on whether remediation and cleanup are covered by your policy. This is especially important if you're doubtful whether your policy covers water-damaged wood floors. 
Additionally, ensure you're calling the right agency about the type of water damage you're experiencing. For instance, if the flood or leak starts from the inside of the house, like a busted pipe, there's a huge chance that it'll be covered by the homeowner's policy. On the other hand, if the reason for the damaged wood floors stems from a flood, it may only be covered if your premium includes flood insurance. 
Thus, calling your insurance provider will help you mitigate the cost of the repairs and even set you in the right direction.
Not Calling The Professionals
At first glance, having water on wood floors may seem like it can be solved with just a mop or a vacuum. However, depending on the severity of the damage, the water may cause hefty expenses if it's not properly handled by someone who has experience. For instance, water damage can cause warping and buckling floors, which not only ruins a home's interior but can also be dangerous for residents. Even worse, water damage can lead to mold if left untreated. 
To avoid any serious problems, call a professional to tackle the issue. These experts have the necessary experience and equipment to ensure your wood floors will return to their pristine condition, giving you peace of mind. Also, professionals may even be able to work with your insurance company so you can have your flooring repaired in a short period of time. 
If you want your wood floors to be restored in just a matter of days, call professionals like Rescue One Restoration. 
Using A Home Vacuum
Some homeowners, when they find water in their home, may consider using a home vacuum to remove water and clean the damaged floors. Although a home vacuum is good for cleaning up dry materials, they are not built to handle water and wet materials. Using a home vacuum may not only ruin the equipment but waste your time and energy. 
Instead of using a home vacuum, it's best to use a shop vac or wet/dry vacuum in wet mode. Unlike a home vacuum, these types of vacuum don't have filters or a bag. The equipment can vacuum water right into its bin, which you can then conveniently dump once full. 
Fortunately, if you're short on budget and don't want to fully invest in a shop vac, you can rent one from your local home improvement store. You can even see if your neighbors and friends have one you can borrow.
Immediately Applying Heat
After removing water from the wood floors, your next step is to dry them. Properly drying wood floors is tricky because you have to consider factors like the humidity level and the type of subfloor. They play a major role in the drying process. Failure to keep these factors in mind may result in damp wood floors, which is an invitation for mold to grow. 
Furthermore, you may think of applying heat so the wood floors can dry faster. But immediately applying heat may result in the wood warping or rapidly shrinking. Then you will need to pay for expensive repairs. The best solution is always to hire professionals. 
DIY-ing Mold Issues
If wood floors aren't completely dried out, they will become moldy. Since mold can lead to difficulty breathing, fatigue, headaches, and other health problems, it's best not to DIY the mold removal process. Mold removal requires access to personal protective equipment, as well as following specific steps. If mold removal is not done properly, there's a chance some mold will be left in the flooring, allowing it to grow and cause more problems. 
To eliminate the dangers of mold, call in a professional right away!  
Fixing Water Damaged Wood Floors? Call Us Now!
Wood floors add elegance and grace to your home unless they become water damaged. It is difficult to properly clean and dry water damaged wood floors, so the best course of action is to call in professionals to take care of them for you. They are experienced and knowledgeable and will ensure that your floors will return to their original pristine condition. 
If you're in Oahu and experiencing water damaged wood floors, contact Rescue One Restoration now!
Related Article: How To Handle Water Damage In Your Home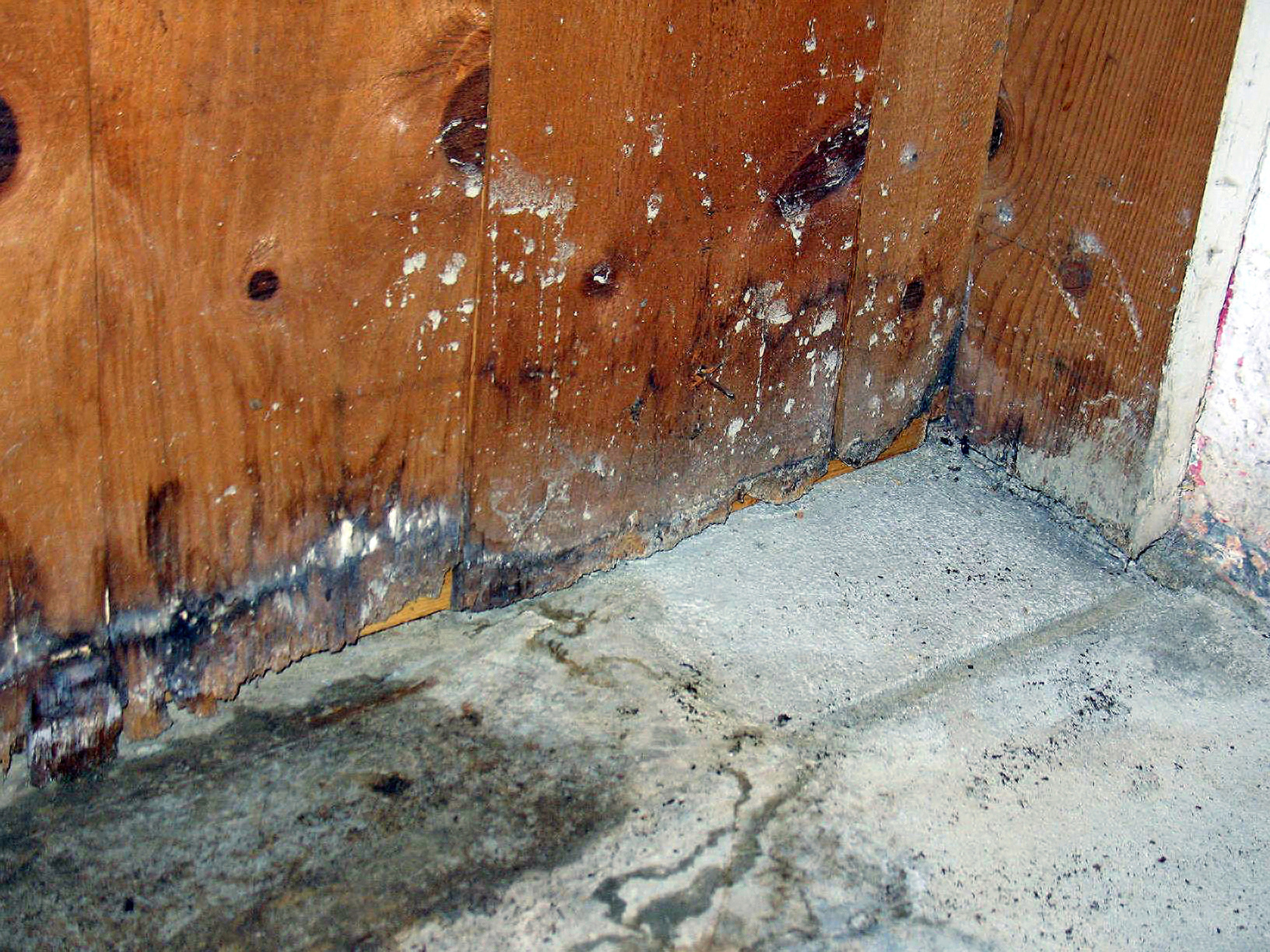 The Hidden Dangers Of Home Water Damage: Why Immediate Restoration Matters Water damage in your home can be very dangerous. What seems like a minor issue at first glance can lead to significant long-term consequences. Left untreated, water damage can cause severe problems, from potential structural issues to the growth
Read More »